Cinematography: Theory and Practice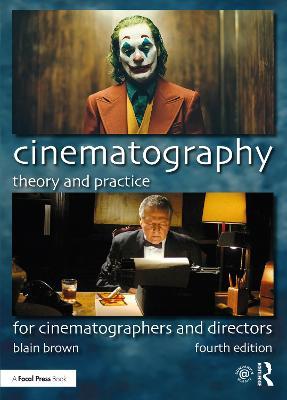 ---
Cinematography: Theory and Practice
---
---
---
Ихэвчлэн хамт авдаг
Дээрх бүтээлийг авсан хэрэглэгчид ихэвчлэн эдгээрийг хамтад нь авдаг.
---
---
Танилцуулга
This book covers both the artistry and craftsmanship of cinematography and visual storytelling. Few art forms are as tied to their tools and technology as is cinematography. Take your mastery of these new tools, techniques, and roles to the next level with this cutting-edge roadmap from author and filmmaker Blain Brown.

This 4th edition has been thoroughly updated throughout to include detailed information on the latest lighting and camera equipment, as well as expanded and updated discussion on the following areas: shooting on a budget, color spaces with emphasis on the new UHD standards, the decision-making process in choosing what lights and equipment to use, considerations concerning power issues, safety and what electrical supply is needed for various types of lights, an examination of the cinematographer's role in preproduction, and much more. 

Topics Include:

• Visual storytelling

• Continuity and coverage

• Cameras and digital sensors

• The tools and basics of film lighting

• Methods of shooting a scene

• Continuity and coverage

• Exposure

• Color

• Understanding digital images

• Using linear, gamma, and log video

• Image control and grading on the set

• Data management and the DIT

• Optics and focus

• Camera movement

• Set operations

• Green screen, high speed, and other topics.

Whether you are a student of filmmaking, someone just breaking into the business, working in the field and looking to move up the ladder, or an experienced filmmaker updating your knowledge of tools and techniques, this book provides both the artistic background of visual language and also the craft of shooting for continuity, lighting tools and methods, and the technical side of capturing images on digital or on film.

The companion website (www.routledge.com/cw/brown) features additional material, including lighting demonstrations, basic methods of lighting, methods of shooting a scene, using diffusion, and other topics.
---
Үзүүлэлт
ISBN-13

:

9780367373450

Худалдаанд гарсан огноо :

2021-09-28

Формат :

Зөөлөн хавтастай

Нүүрний тоо :

510 нүүр

Эрхлэн гаргасан :

Taylor & Francis Ltd

Жин :

1420 гр
| | |
| --- | --- |
| ISBN-13 | 9780367373450 |
| Худалдаанд гарсан огноо | 2021-09-28 |
| Формат | Зөөлөн хавтастай |
| Нүүрний тоо | 510 нүүр |
| Эрхлэн гаргасан | Taylor & Francis Ltd |
| Жин | 1420 гр |
---
---
Хэрэглэгчийн сэтгэгдэл
---
Сэтгэгдэл үлдээх
Бусад үйлчлүүлэгчидтэй санал бодлоо хуваалцаарай
Та сэтгэгдэл бичихийн тулд нэвтэрсэн байх ёстой.
Нэвтрэх
Хэрэглэгчийн сэтгэгдэл байхгүй