Data-driven Graphic Design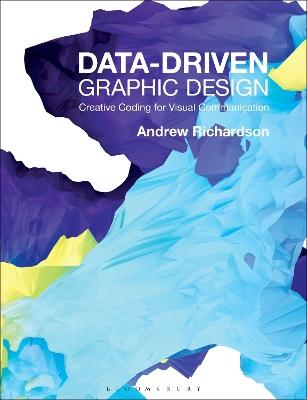 ---
---
---
---
Ихэвчлэн хамт авдаг
Дээрх бүтээлийг авсан хэрэглэгчид ихэвчлэн эдгээрийг хамтад нь авдаг.
---
---
Танилцуулга
Digital technology has not only revolutionized the way designers work, but also the kinds of designs they produce. The development of the computer as a design environment has encouraged a new breed of digital designer; keen to explore the unique creative potential of the computer as an input/output device.  

Data-driven Graphic Design introduces the creative potential of computational data and how it can be used to inform and create everything from typography, print and moving graphics to interactive design and physical installations. Using code as a creative environment allows designers to step outside the boundaries of commercial software tools, and create a set of unique, digitally informed pieces of work. The use of code offers a new way of thinking about and creating design for the digital environment.

Each chapter outlines key concepts and techniques, before exploring a range of innovative projects through case studies and interviews with the artists and designers who created them. These provide an inspirational, real-world context for every technique. Finally each chapter concludes with a Code section, guiding you through the process of experimenting with each technique yourself (with sample projects and code examples using the popular Processing language supplied online to get you started).
---
Үзүүлэлт
ISBN-13

:

9781472578303

Худалдаанд гарсан огноо :

2016-01-28

Формат :

Зөөлөн хавтастай

Нүүрний тоо :

196 нүүр

Эрхлэн гаргасан :

Bloomsbury Publishing PLC

Жин :

764 гр
| | |
| --- | --- |
| ISBN-13 | 9781472578303 |
| Худалдаанд гарсан огноо | 2016-01-28 |
| Формат | Зөөлөн хавтастай |
| Нүүрний тоо | 196 нүүр |
| Эрхлэн гаргасан | Bloomsbury Publishing PLC |
| Жин | 764 гр |
---
---
Хэрэглэгчийн сэтгэгдэл
---
Сэтгэгдэл үлдээх
Бусад үйлчлүүлэгчидтэй санал бодлоо хуваалцаарай
Та сэтгэгдэл бичихийн тулд нэвтэрсэн байх ёстой.
Нэвтрэх
Хэрэглэгчийн сэтгэгдэл байхгүй