Borrowed Time: The Science of How and Why We Age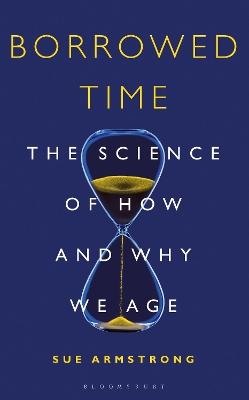 ---
Borrowed Time: The Science of How and Why We Age
---
---
---
Ихэвчлэн хамт авдаг
Дээрх бүтээлийг авсан хэрэглэгчид ихэвчлэн эдгээрийг хамтад нь авдаг.
---
---
Танилцуулга
As featured on BBC Radio 4's Start the Week

'A rich, timely study for the era of "global ageing"'-  Nature

The ageing of the world population is one of the most important issues facing humanity in the 21st century – up there with climate change in its potential global impact. Sometime before 2020, the number of people over 65 worldwide will, for the first time, be greater than the number of 0–4 year olds, and it will keep on rising. The strains this is causing on society are already evident as health and social services everywhere struggle to cope with the care needs of the elderly.  

But why and how do we age?  Scientists have been asking this question for centuries, yet there is still no agreement.  There are a myriad competing theories, from the idea that our bodies simply wear out with the rough and tumble of living, like well-worn shoes or a rusting car, to the belief that ageing and death are genetically programmed and controlled. 

In Borrowed Time, Sue Armstrong tells the story of science's quest to understand ageing and to prevent or delay the crippling conditions so often associated with old age.  She focusses inward – on what is going on in our bodies at the most basic level of the cells and genes as the years pass – to look for answers to why and how our skin wrinkles with age, our wounds take much longer to heal than they did when we were kids, and why words escape us at crucial moments in conversation.This book explores these questions and many others through interviews with key scientists in the field of gerontology and with people who have interesting and important stories to tell about their personal experiences of ageing.
---
Үзүүлэлт
ISBN-13

:

9781472936097

Худалдаанд гарсан огноо :

2021-03-03

Формат :

Зөөлөн хавтастай

Нүүрний тоо :

272 нүүр

Эрхлэн гаргасан :

Bloomsbury Publishing PLC

Жин :

292 гр
| | |
| --- | --- |
| ISBN-13 | 9781472936097 |
| Худалдаанд гарсан огноо | 2021-03-03 |
| Формат | Зөөлөн хавтастай |
| Нүүрний тоо | 272 нүүр |
| Эрхлэн гаргасан | Bloomsbury Publishing PLC |
| Жин | 292 гр |
---
---
Хэрэглэгчийн сэтгэгдэл
---
Сэтгэгдэл үлдээх
Бусад үйлчлүүлэгчидтэй санал бодлоо хуваалцаарай
Та сэтгэгдэл бичихийн тулд нэвтэрсэн байх ёстой.
Нэвтрэх
Хэрэглэгчийн сэтгэгдэл байхгүй