Creating Value Through Technology: Discover the Tech That Can Transform Your Business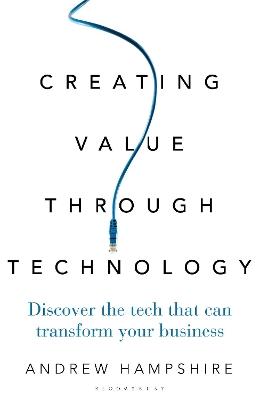 ---
Creating Value Through Technology: Discover the Tech That Can Transform Your Business
---
---
---
Ихэвчлэн хамт авдаг
Дээрх бүтээлийг авсан хэрэглэгчид ихэвчлэн эдгээрийг хамтад нь авдаг.
---
---
Танилцуулга
"Hampshire's book is aimed at the lay reader and its pages are peppered with practical advice and illustrative case studies" - Irish TimesBusiness leaders are often too busy to familiarise themselves with the benefits and risks of technical undertakings such as new IT plans or changing digital platforms. Yet, if managed effectively, such initiatives can result in huge returns. Creating Value Through Technology provides CEOs, business owners and directors with a clear and accessible guide to the most prominent and profitable technologies that are available, allowing them to confidently implement and sustain new tech strategies. Different elements of the value chain can be supported and enhanced by different technologies - so it's important to understand how investments in tech can drive revenue growth, profitability and the valuation of a business. In this informative yet approachable book, Andrew Hampshire draws upon years of experience and an array of case studies to assess the potentiality and feasibility of different technologies in creating value based on a business's overall strategy.Andrew's book is centred around the basic levers of shareholder value creation: revenue growth, earnings growth and cash generation alongside the multiples used to value businesses. The book applies this framework to existing and burgeoning technologies, exploring where they can be best implemented and sustained to encourage growth. With Creating Value Through Technology, business leaders will discover a newfound confidence in incorporating technological strategies that will revolutionise their business for the digital age.
---
Үзүүлэлт
ISBN-13

:

9781472962041

Худалдаанд гарсан огноо :

2020-11-12

Формат :

Хатуу хавтастай

Нүүрний тоо :

256 нүүр

Эрхлэн гаргасан :

Bloomsbury Publishing PLC

Жин :

518 гр
| | |
| --- | --- |
| ISBN-13 | 9781472962041 |
| Худалдаанд гарсан огноо | 2020-11-12 |
| Формат | Хатуу хавтастай |
| Нүүрний тоо | 256 нүүр |
| Эрхлэн гаргасан | Bloomsbury Publishing PLC |
| Жин | 518 гр |
---
---
Хэрэглэгчийн сэтгэгдэл
---
Сэтгэгдэл үлдээх
Бусад үйлчлүүлэгчидтэй санал бодлоо хуваалцаарай
Та сэтгэгдэл бичихийн тулд нэвтэрсэн байх ёстой.
Нэвтрэх
Хэрэглэгчийн сэтгэгдэл байхгүй