Human Nature: Twelve Photographers Address the Future of the Environment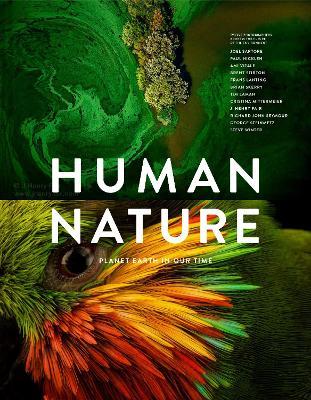 ---
Human Nature: Twelve Photographers Address the Future of the Environment
---
---
---
Ихэвчлэн хамт авдаг
Дээрх бүтээлийг авсан хэрэглэгчид ихэвчлэн эдгээрийг хамтад нь авдаг.
---
---
Танилцуулга
In Human Nature, 12 of today's most influential nature and conservation photographers address the biggest environmental concerns of our time.



    Joel Sartore

    Paul Nicklen

    Ami Vitale

    Brent Stirton

    Frans Lanting

    Brian Skerry

    Tim Laman

    Cristina Mittermeier

    J Henry Fair

    Richard John Seymour

    George Steinmetz

    Steve Winter



Alongside their reflections, they present curated selections from their photographic careers.



Stories and extraordinary images from around the world come together in a powerful call to awareness and action.



    The United Nations has declared that nature is in more trouble now than at any other time in human history.

    Extinction looms over one million species of plants and animals.

    Human Nature wrestles with challenging questions: What do we have? What do we stand to lose?



This book offers inspiration to environmentalists, activists, photography fans, and anyone concerned about the future of our world.



    This illuminating book tackles our modern environmental future through the lens of preeminent photographers

    Great gift for photographers, nature enthusiasts, those who enjoy backpacking and camping, and anyone who cares about Earth's climate and future

    Add it to the shelf with books like National Geographic The Photo Ark Vanishing: The World's Most Vulnerable Animals by Joel Sartore, The Sixth Extinction: An Unnatural History by Elizabeth Kolbert, and Dire Predictions: The Visual Guide to the Findings of the IPCC by Michael E. Mann and Lee R. Kump
---
Үзүүлэлт
ISBN-13

:

9781797205915

Худалдаанд гарсан огноо :

2020-10-20

Формат :

Хатуу хавтастай

Нүүрний тоо :

160 нүүр

Эрхлэн гаргасан :

Chronicle Books

Жин :

1630 гр

Хэмжээс :

286 x 225 x 30 мм
| | |
| --- | --- |
| ISBN-13 | 9781797205915 |
| Худалдаанд гарсан огноо | 2020-10-20 |
| Формат | Хатуу хавтастай |
| Нүүрний тоо | 160 нүүр |
| Эрхлэн гаргасан | Chronicle Books |
| Жин | 1630 гр |
| Хэмжээс | 286 x 225 x 30 мм |
---
Хэрэглэгчийн сэтгэгдэл
---
Сэтгэгдэл үлдээх
Бусад үйлчлүүлэгчидтэй санал бодлоо хуваалцаарай
Та сэтгэгдэл бичихийн тулд нэвтэрсэн байх ёстой.
Нэвтрэх
Хэрэглэгчийн сэтгэгдэл байхгүй