The Gene: An Intimate History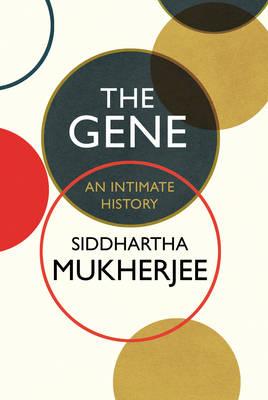 ---
The Gene: An Intimate History
---
---
---
Ихэвчлэн хамт авдаг
Дээрх бүтээлийг авсан хэрэглэгчид ихэвчлэн эдгээрийг хамтад нь авдаг.
---
---
Танилцуулга
THE NEW YORK TIMES NUMBER ONE BESTSELLER 
 
BBC RADIO 4 BOOK OF THE WEEK


The Gene is the story of one of the most powerful and dangerous ideas in our history, from bestselling, prize-winning author Siddhartha Mukherjee. 

Spanning the globe and several centuries, The Gene is the story of the quest to decipher the master-code that makes and defines humans, that governs our form and function. 

The story of the gene begins in an obscure Augustinian abbey in Moravia in 1856 where a monk stumbles on the idea of a `unit of heredity'. It intersects with Darwin's theory of evolution, and collides with the horrors of Nazi eugenics in the 1940s. The gene transforms post-war biology. It reorganizes our understanding of sexuality, temperament, choice and free will. This is a story driven by human ingenuity and obsessive minds – from Charles Darwin and Gregor Mendel to Francis Crick, James Watson and Rosalind Franklin, and the thousands of scientists still working to understand the code of codes.

This is an epic, moving history of a scientific idea coming to life, by the author of The Emperor of All Maladies. But woven through The Gene, like a red line, is also an intimate history – the story of Mukherjee's own family and its recurring pattern of mental illness, reminding us that genetics is vitally relevant to everyday lives. These concerns reverberate even more urgently today as we learn to "read" and "write" the human genome – unleashing the potential to change the fates and identities of our children. 

Majestic in its ambition, and unflinching in its honesty, The Gene gives us a definitive account of the fundamental unit of heredity – and a vision of both humanity's past and future.
---
Үзүүлэлт
ISBN-13

:

9781847922649

Худалдаанд гарсан огноо :

2021-05-11

Формат :

Зөөлөн хавтастай

Нүүрний тоо :

608 нүүр

Эрхлэн гаргасан :

Vintage Publishing

Жин :

906 гр

Хэмжээс :

234 x 153 x 33 мм
| | |
| --- | --- |
| ISBN-13 | 9781847922649 |
| Худалдаанд гарсан огноо | 2021-05-11 |
| Формат | Зөөлөн хавтастай |
| Нүүрний тоо | 608 нүүр |
| Эрхлэн гаргасан | Vintage Publishing |
| Жин | 906 гр |
| Хэмжээс | 234 x 153 x 33 мм |
---
---
Хэрэглэгчийн сэтгэгдэл
---
Сэтгэгдэл үлдээх
Бусад үйлчлүүлэгчидтэй санал бодлоо хуваалцаарай
Та сэтгэгдэл бичихийн тулд нэвтэрсэн байх ёстой.
Нэвтрэх
Хэрэглэгчийн сэтгэгдэл байхгүй